Contact HSC Main Office Weekdays 8am to 3pm - Click HERE to join the main office Zoom.
Summer school begins, June 26th. Call the main office for more info / La escuela de verano comienza el 26 de junio. Llame a la oficina principal para obtener más información.
Report cards sent home, June 20 / Boletas de calificaciones enviadas a casa, 20 de junio.
FIND YOUR PATHWAY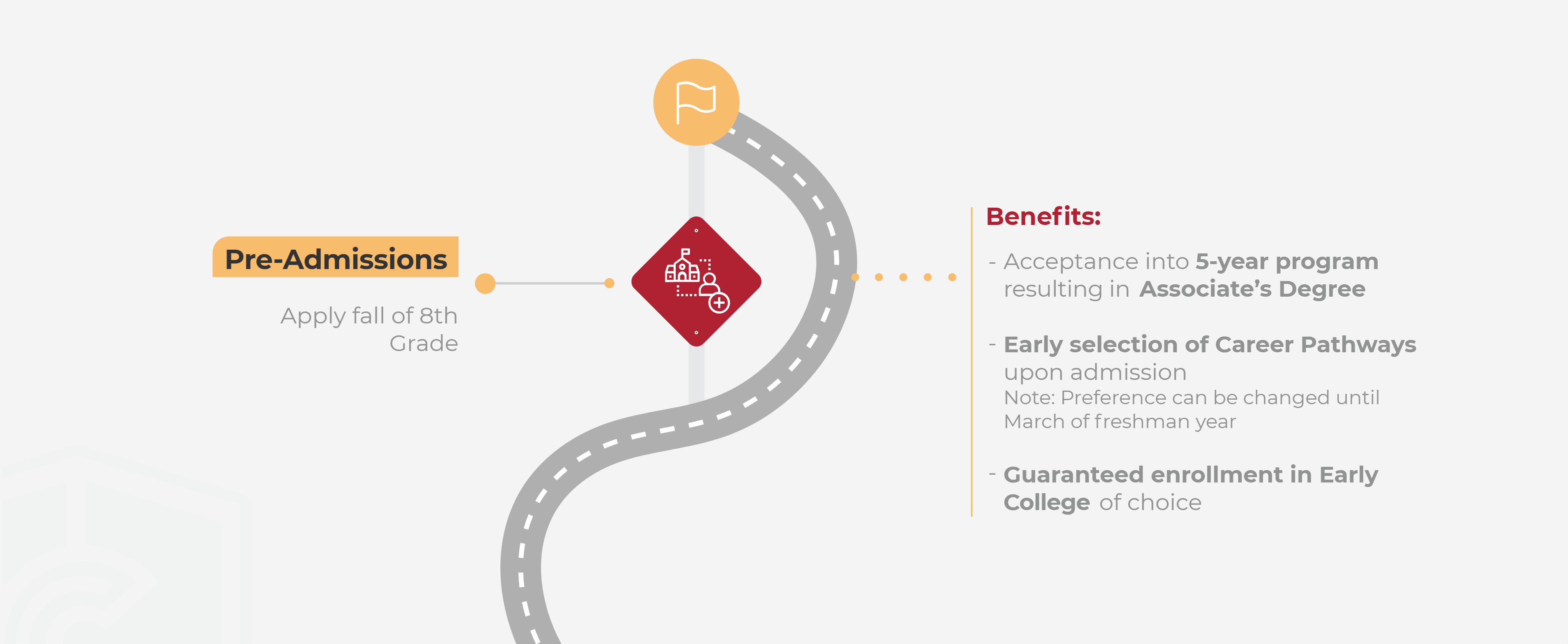 Pre-Admissions
Benefits:
Acceptance into 5-year program resulting in Associate's Degree
Early selection of Career Pathways upon admission
Note: Preference can be changed until March of freshman year
Guaranteed enrollment in Early College of choice
Regular Admissions
Apply winter of 8th Grade
Exploration, Learning Plan Personalization & Pathway Selection
Students engage in project-based learning to gain exposure to careers across three industries:
Health & Human Services
Information Technology (IT)
Advanced Manufacturing
PBL entails:
Meeting practitioners in the field
Learning about the path towards credentials
Visits to colleges & companies
Deep Learning & Essential Skill Development
Students dive deeper into their chosen pathway
Semester-long courses provide exposure to the skills and knowledge required for success in the chosen industry
Students decide to continue with the chosen pathway or pivot to a different pathway
Early College
OPTION 01:
Worcester State University
Early College on the Commerce Campus
Take Worcester State University courses on the Commerce campus
Earn up to 42 college credits
Bilingual & English classes
Optional 2 week residential course on Worcester State campus. Students stay in the Worcester State dorms
OPTION 02:
Westfield State University
Early College on Both Commerce & University Campuses
Take Westfield State University courses at Commerce campus junior year & Westfield State campus senior year
Choose from history/English courses as a junior, and from hundreds of Westfield State courses senior year
Earn up to 42 college credits
OPTION 03:
Springfield Technical Community College
Early College on a University Campus
Take Springfield Technical Community College courses on STCC's campus junior & senior years
Earn up to 60 college credits
Select from 6 degree & certificate programs:
(Choose one)
IT and Cyber Security
Social Work
Business Administration
Digital & Graphic Multimedia Design
Health Science
Criminal Justice
Applied Workforce Training & Career Development
@ Springfield Technical Community College
Grade 12
(Choose one)
OPTION 01:
Workforce training pathways
Electrical Assembly
Asphalt Inspection & Preparation
Water Treatment & Distribution
OPTION 02:
Applied career pathways
Emergency Medical Technician (EMT)
Sterile Processing Technician
HVAC & Energy Systems Technician
Internships
Complete prep work in Grade 12 for an intensive paid post-graduate internship at an industry site in one of the following industries:
Photonics
Information Technology (IT)
Health & Human Services
Post-Grad Commerce Promise
Grade 12
Complete Associate's degree in fully-paid 5th year
Selective: 50-75 seats per year
Graduation
OPTION 01:
Continue education at one of the 3 Early Colleges
OPTION 02:
Transfer credits to another 4-year university
OPTION 03:
Graduate with Associate's degree
OPTION 04:
Go directly into chosen career field
OPTION 05:
Complete an immersive, paid internship
YOU ARE UNIQUE.

YOUR PATHWAY TO LEARNING IS UNIQUE.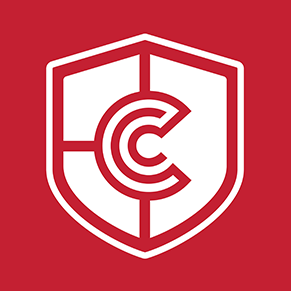 You will choose a course of study based on your interests and goals. All along the way, you will be supported — personally and academically — with an intensive mentoring and advisory program where you develop strong relationships with our faculty and staff, college educators and internship partners.
You have the opportunity to enroll in early college courses at our partner institutions, Springfield Technical Community College (STCC) and Westfield State, and to complete career internships in fields related to your chosen theme.
ACTIVITIES

The arts at Commerce are vibrant, exciting and abundant.
Start in Beginning Band or move on to our stellar Jazz Band.
Become part of a proud tradition that includes numerous championship titles.
Join a club that meets your interests — or start your own!
Explore this leadership development program sponsored by the U.S. Army.
Community engagement is an important part of a Commerce education.
A LIFE-CHANGING JOURNEY

"I am encouraged by the help the teachers provide.

Kareem

Student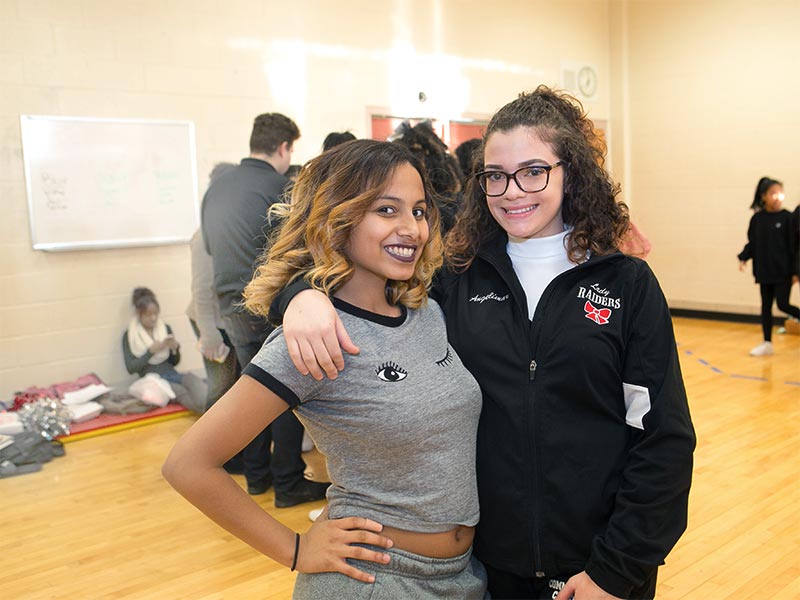 "Our student came from a school with 1/3 of the opportunities offered at Commerce.

Shereene & Lee

Parents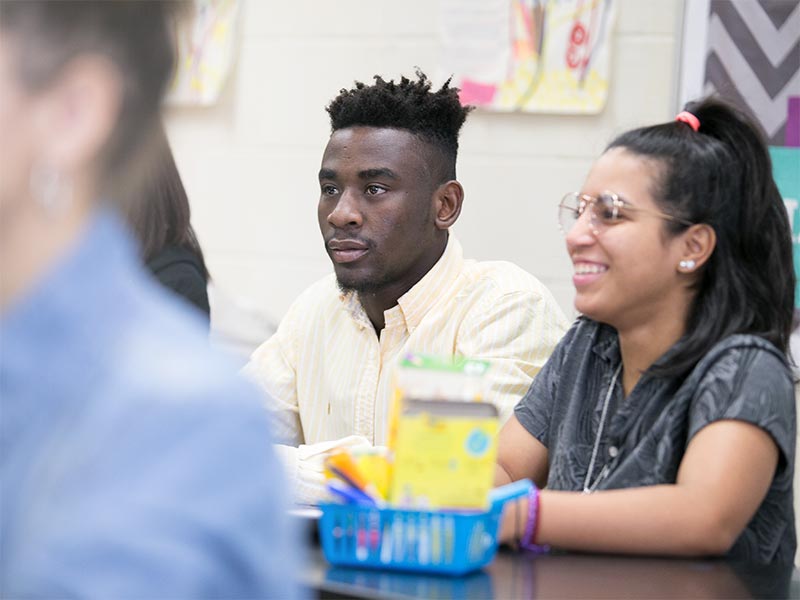 "There is opportunity for my child to blossom into a positive adult and a law abiding citizen to society.

Simone

Parent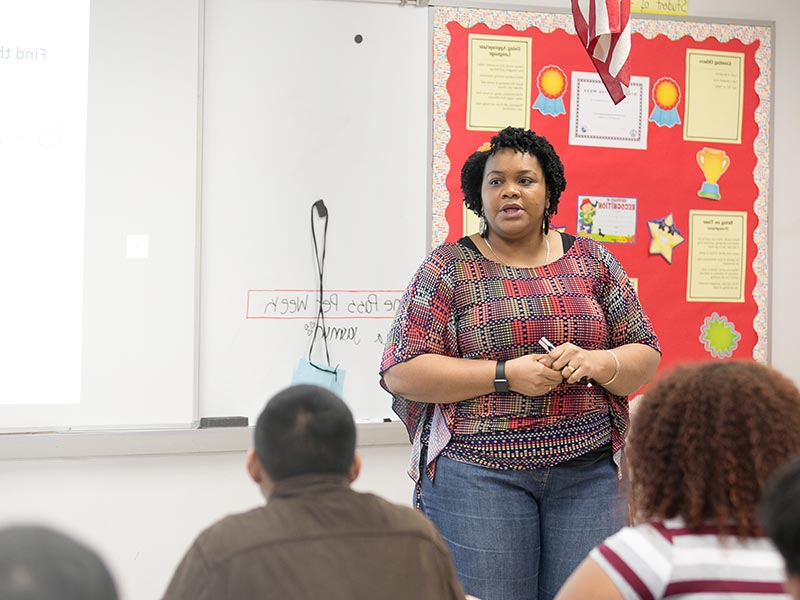 GET IN TOUCH
You're welcome to schedule a visit during the school day (7:35 a.m. to 2:20 p.m.) or contact us with questions.